April 29th, 2021 3.00pm
Sports betting is extremely popular all over the world, with people of all ages hoping to win money while betting on their favourite team or a sportsperson. Many seasoned bettors will tell you they have a fool-proof strategy that is guaranteed to bring them money, even though predicting a team's performance is a matter of pure luck.
Imagine you're a professional athlete confident enough in your own qualities to place a bet on yourself. Sounds nice, but no sports betting operator will accept such a wager. However, one jockey from Australia found a way to go around rules and bet on his own races. After the scheme was revealed, he was banned from the sport for eight years.
But let's start from the beginning.
Terry Treichel was a jockey from Australia's Northern Territory. Well, he still is a jockey, although he's no longer Terry. He is now known as Daniel Jack Smith after changing his name by deed poll.
Terry is a veteran jockey with vast experience in horse racing. He had been competing in Queensland and New South Wales for many years before settling down in Northern Territory two years ago. Once he moved, he changed his name, although he continued to ride as Terry Treichel. In the meantime, he opened several betting accounts using his new name and wagered on the person he knew best – himself.
Last month, the 49-year-old jockey was formally charged by the Northern Territory's racing authority. He faces 32 charges, with 29 counts of wagering on races he took part in and two of giving false declarations to Thoroughbred Racing Northern Territory. The list of charges includes providing a false name on his jockey license.
A Scandal Never Seen Before
A total of sixteen charges are related to placing wagers on himself (or on his horse, to be precise). Eleven are in connection to betting on other horses in races he took part in. A later investigation found no evidence that the disgraced jockey had any impact on the outcome of those eleven races by deliberately trying to lose. According to the TRNT, no other jockey was involved in Treichel's scheme.
Using his betting accounts, Treichel placed a total of 174 wagers on bets where he raced. That helped him earn £5,094.
In the end, the jockey pleaded guilty to all charges.
The racing authority's report pointed out that a scandal like this had never happened in Australian horse racing. It said that no jockey had ever changed his identity to bet on himself or races he had participated in.
But Why Did He Do It?
Treichel was a successful jockey, finishing as the runner-up in the Northern Territory Jockey Premiership in 2019. Last year, he had ridden twelve winners and had an excellent season until December, when he was suspended.
The formal investigation began in mid-December after the TRNT received complaints that Treichel had wagered on races at the Alice Springs, an event held earlier that month.
During the investigation, stewards analyzed data from Treichel's mobile phone and audited his betting accounts. In addition to that, they reviewed all races Treichel participated in between July 2019 and December last year.
However, the investigation discovered that one of his betting accounts was opened back in 2015. This means that the respective racing authorities of New South Wales and Queensland may start a separate review as Treichel was a licensed jockey in these states.
It looks like we'll be reading more about him in the coming period. Neither Treichel nor his alter ego wished to comment on the suspension and the racing authority's later findings.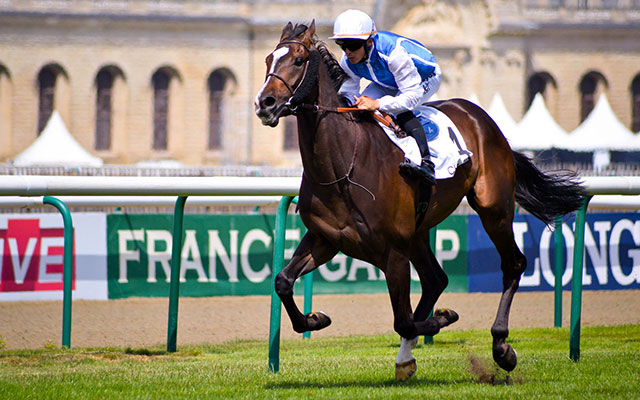 The investigation revealed he had multiple betting accounts.