May 4th, 2021 4.00pm
It's usual to see players call for a specific card during a game of poker. But you don't often see that one of them calls every single card without making a single error. Something like that has drawn the attention, with the world looking in awe. This remarkable feat was achieved by an American poker player and apparently a clairvoyant, Troy Clogston.
Clogston took part in the recently held Lone Start Poker Series. On the final table of Event number twelve, Clogston managed to eliminate Don Iyengar in a game streamed live on the PokerGO content platform.
The hand the two players were playing was far from being remarkable. Clogston had two Jacks, while his opponent Iyengar had an Ace and a Jack. What but ensued left everyone speechless. Clogston succeeded in calling every last card with perfect accuracy. The thrilling run-out secured him third place in the popular event.
He first predicted an 8, 9, and 10, and even to his own surprise, that happened! Clogston then called out for the 4 of spades. Guess what? Another right guess. He then said the next card would be 2 of hearts. And that's how he made the headlines!
But check this out. The odds of this truly remarkable achievement were at a staggering 4,350,059 to one!
One Red Balloon and Two Lauras
Coincidence happens, but sometimes the whole idea can be both strange and spooky at the same time. Nevertheless, Clogston's fantastic feat can be explained using statistical probability.
Although captivating and up to a point unbelievable, these anomalies capture people's attention, especially as they know to happen from time to time. They can be very lucrative when they occur during a poker game, but they happen in everyday life as well.
Let's go back twenty years in time. In 2001, Laura Buxton from Stoke-on-Trent released a ballon on the occasion of the 50th anniversary of her grandparents' wedding. But that wasn't an ordinary balloon. It contained a note with her name and address, calling whoever found it to write to the ten-year-old girl. The balloon travelled 140 miles to Milton Lilbourne, near Marlborough.
A farmer named Andy Rivers found the note and passed it to his neighbours, Peter and Eleanor Buxton, whose daughter was also named Laura. They encouraged her to write to her namesake, which she eventually did, and the two later became good friends. But they shared more than just the name. The girls both had brown hair, and both had the same pets, a Labrador Retriever and a guinea pig.
The tale of the two Laura Buxtons even found its place on Ripley's Believe It or Not.
Another Case of Amazing Coincidence
The Martingale system is very popular among gamblers, especially those who like to play roulette. Many of them still talk about the "incident" that happened more than a century ago. This coincidence occurred at Casino de Monte Carlo in Monaco back in 1913.
It was a night the house would never forget, as the roulette ball did something that was next to impossible: it landed on black on 26 times in a row! Unlucky roulette players lost lots of money that night and were left disappointed in the Gambler's Fallacy. For those unfamiliar with the term, it's a theory that claims that past events inevitably determine what happens in the future.
The odds of that happening are unbelievable. Just think about it: 136,823,184 to one for the ball to land on black, 26 times in a row!
Still don't believe in coincidence? You should speak to Troy Clogston about it.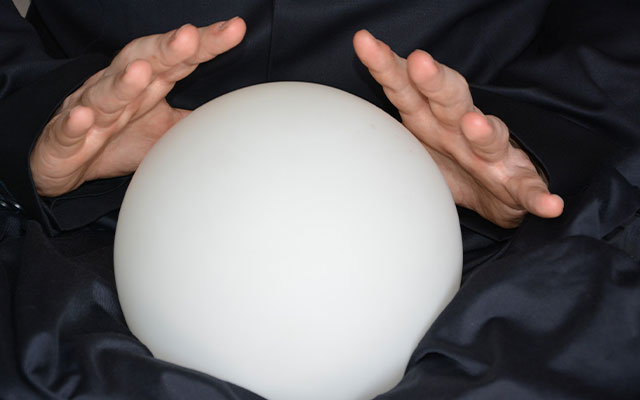 The odds of this remarkable feat are amazing!