Do you use your mobile to play online video slots or other casino games?
If you said yes to that you're no longer anything special. Sorry!
The majority of internet use is now via mobile devices, and the online video slots world is no exception to this trend. In fact, online casinos have always been trailblazers in terms of tech.
When players play online they need to move money around. This means that mobile payments are the latest frontier in online casino play.
Here's our guide!
How do you Pay with a Mobile Phone at an Online Casino?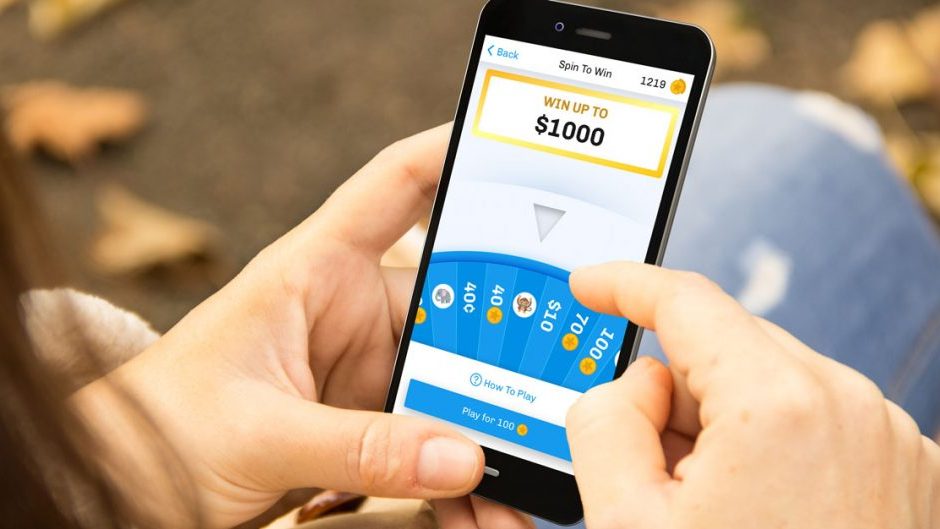 Mobile phones need an app installed to make payments in most instances. The most common of these in the UK are:
Boku, and
Payforit.
Apple Pay also works something like a pay-by-mobile app for iOS users, though it is more like a fully functioning link to your banking world.
In order to use a pay-by-mobile method, you need to find a casino that offers the service that you use.
Payment methods are almost always shown on the front page of a casino site. Check the list for your preferred method.
Using Boku and Payforit is simple:
Pick how much you want to deposit, use the cashier to select the right method and input your phone number. A text message will provide you with a code to confirm your decision. Input your code once received, and wait for the message that is your receipt.
Why Mobile Payments are the Most Convenient Way to Pay
You can see how easy this is to do with a mobile. If you're using a bank card you're going to need to juggle with a device and a bit of plastic. Other methods take you to different websites and use pop-up windows and passwords.
This just requires that the single number everyone knows by heart – your own phone number – is all you need to pay for your casino play.
How Do you Make Mobile Payments?
The money for this payment is coming from you, of course, and it will be added to your phone bill.
If you have a subscription with billing then the fee will be added to your next phone bill. If you use a pay-as-you-go model then the money will come off your balance.
You need to be aware of this. Funding gambling with credit cards is now illegal in the UK. That recent rule chance was largely made for safety reasons. Pushing gambling payments into the future can be dangerous for people with gambling problems. Using a future mobile phone bill can operate in the same way, so be aware of safe gambling and of your own behaviour.
It is possible that this method of making online casino payments will be banned in the future.
There is another danger to these payment methods and that is their anonymity. Protecting your identity and your personal data online is usually a good thing. While you should certainly keep an eye on where your data goes, hiding your gambling behaviour from your friends and family can be a danger sign of problem gambling.
Advantages of Pay by Mobile Casinos
There are lots of upsides to these methods:
For most players, it is the single most convenient and quick method to transfer money.
You can pay in the future (see our notes above).
These methods are almost always completely free to use.
They are recognised as being secure.
Payment limits on these methods tend to be low – this can help you to moderate your gambling spending.
Disadvantages of Pay by Mobile Casinos
And the downsides…
They're almost all the obverse of the upsides!
Low limits are a good tool for safe gambling, but some people play for big money safely and deliberately.
The dangers of credit gambling are well established.
They're more and more widespread but you can't use your mobile everywhere.
Pay by Mobile Payment Methods
Boku is the most well-known of the pay-by-mobile payment methods.
Payforit is also widespread, it's a system that allows you to put payments onto your phone bill and Vodafone, Virgin, EE, O2 and Three all support it. You may see it branded as Pay by Phone, Pay by Mobile, Pay Via Phone, Charge to Mobile, Charge to Bill, or Mobile Bill.
Apple Pay is for Apple users. It links your bank account to a digital account and can be used on or offline. Apple Pay does not have the low payment limits of other pay-by-mobile methods.
Weighing up Your Payment Options
Even if you're using a mobile phone to gamble, you do not have to use it to make payments.
There are a lot of options available and these days it's not clear cut that any offers any particular advantage over the other.
The main options are:
Banks – traditional bank transfers and card payments
E-wallets – PayPal is the biggest and most obvious option, gut Neteller and Skrill are also massive.
Mobile payments – as discussed here.
Whatever method you use to fund your casino play you should make your personal safety the biggest factor in any and all decisions about spending and gambling.
In this, mobile payment methods may actually be at an advantage because most – but not all of them – have low payment limits, or as little of £30 a day.
Most casino sites will expect you to prove your identity – usually with commonly accepted id documents – in order to withdraw money. Most will also expect you to make withdrawals to the same payment method you used to set up your account. Pay-by-mobile methods (except Apple Pay) cannot accept payments, so even if you do want to use them online you might wish to use a more traditional method to set up your account.
Paying by mobile is safe, very quick, and super convenient. It seems likely to us that features will continue to be added to these payment methods, choice in the market will increase, and payment limits and restrictions will be lifted over time. It's certainly a method to consider.