June 1st, 2021 4.00pm
We're used to seeing Swedish football superstar Zlatan Ibrahimovic make the headlines due to his skills on the pitch. Unfortunately, his latest appearance in media is not connected to his performance, although it is somewhat related to sports.
UEFA handed the AC Milan striker a fine of around £43,000 over his links with an online sports betting and gaming operator from Malta.
He Avoided a Lengthy Ban
The 39-year-old player, who played for some of the biggest football clubs in the world during his lengthy career, including Juventus, Inter, Barcelona, Paris Saint-Germain, and Manchester United, was lucky to avoid a three-year playing ban.
According to an official statement released by UEFA last week, Ibrahimovic was fined for violating Article 12(2)(b) of the European football governing body, which prohibits professional players from having a stake in any company associated with sports betting and gambling in general.
In addition to slapping the famous player with a five-figure fine, the UEFA appeals body ordered Ibrahimovic to cease any association with the betting company in question immediately.
Back in April, UEFA announced it would conduct an inquiry into Ibrahimovic's ties to a sports betting and gambling company, as this represented a breach of the organisation's Disciplinary Regulations. The whole story was revealed by Swedish newspaper Aftonbladet, which reported that the AC Milan star was one of the owners of Bethard. According to the report, Ibrahimovic bought his stake in the operator in 2018.
UEFA and FIFA rules clearly state that players who have a financial interest in gambling companies will not be allowed to participate in any competition governed by these two bodies.
Connections to Bethard
Ibrahimovic's name was first linked to Bethard in 2019 after the player became the brand's ambassador. In an official statement released on this occasion, the operator explained that Zlatan's role was to promote the brand and actively engage in developing the gambling company's existing offering.
The report posted by Aftonbladet revealed that Unknown AB had a stake of 10% in Bethard. Zlatan Ibrahimovic owns unknown AB.
In an interview from 2018, the football star himself said that many gambling companies had approached him during his career but pointed out that none of them had convinced him to get seriously involved in the business. Ibrahimovic explained that partnership with Bethard was different and special, as the sports betting and Swedes from his hometown of Malmo founded gambling company. He added that the founders of Bethard were genuine challengers who wanted to take a completely different approach in handling their business.
But it appears that Ibrahimovic didn't hide the fact he was one of the operator's shareholders. In 2019, Erik Skarp, one of the founders of Bethard, and its Chief Executive Officer gave an interview to The Times of Malta, confirming Zlatan was interested in investing money in the company. He also revealed that in addition to being the brand's ambassador, Ibrahimovic owned a stake in Bethard.
In April, the AC Milan striker signed a new one-year contract with the team. It means he'll stay in Milano until the end of the next season. Ibrahimovic will celebrate his fortieth birthday this October. Despite his age, he recently returned to the Swedish national football team after a five-year absence. Unfortunately, after injuring his knee in May, he will miss the upcoming EURO 2020. Ibrahimovic scored 396 goals in his senior career, and played 118 games for the national team, scoring 62 goals for The Blue and Yellow.
Off the field, Ibrahimovic is known for his outspoken, sometimes even controversial comments.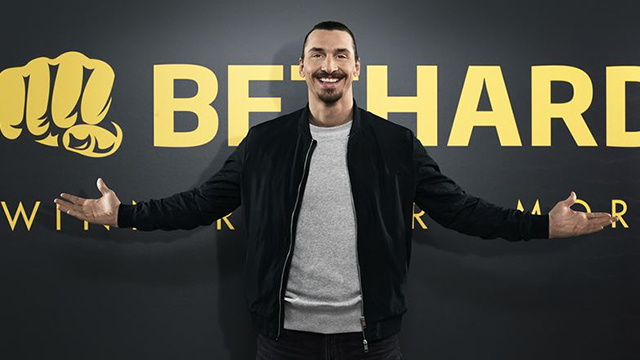 Luckily, the controversial football star avoided a three-year suspension.