Do you like slots? If you're reading this site you probably do. If you're a British gambler you probably do. Online slots are the UK's favourite flutter according to recent research.
But do you understand the slots you're playing?
We don't know who first said, "knowledge is power" but we do know that they were right. With so much focus on playing safely, we think players should start to inform themselves as much as possible before they play.
This is what we know.
What is the game style or genre?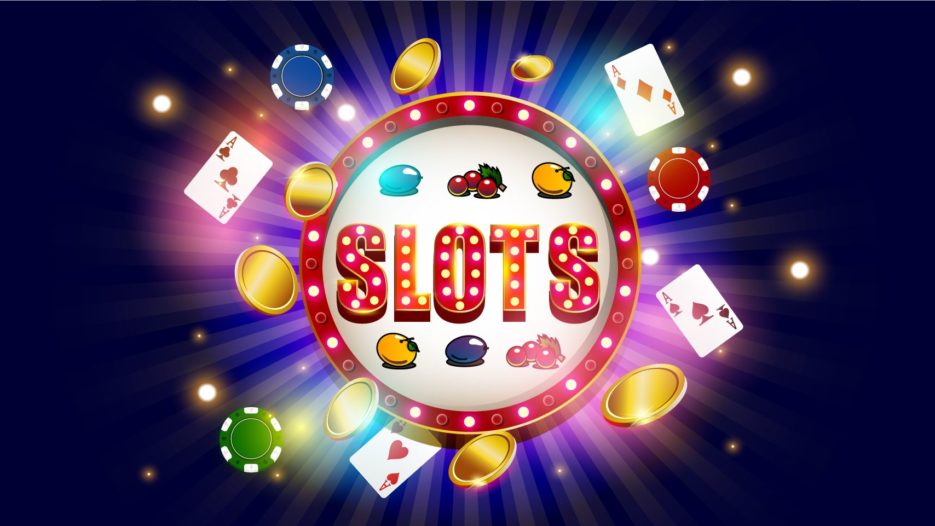 Style and genre are great ways to find the games you enjoy playing most. Some casino sites list games this way.
The two over-arching styles of slot games are:
Classic Slots and Video Slots.
Neither of these terms, nor any of the other terms we will use in this section, have strict, never-changing definitions, but in broad terms, Classic Slots are more traditional in operation and look.
In operating terms that means that they are more likely to have fewer reels, rows and symbols usually 3 by 3 or 5 by 3, and they usually have simpler gameplay.
They also usually have an aesthetic, including a set of symbols drawn from a classic lexicon of slots, like fruits, gems, card symbols, 7s, bars and bells.
All of these symbols have a long history in the game and they're commonly used in anything called a classic slot.
And – in very broad terms – a "Video Slot" is everything else!
Games also come in a zillion genres or themes. Popular examples of themes are: ancient civilisations, archaeology, sports, mystery, film and TV tie-in, sci-fi and so on and so on.
What is the game layout?
We've mentioned game layout so let's look at it.
Slots work by simulating the deal in a game of poker. They basically randomly produce a set of symbols.
They deliver this on a screen that is divided, usually, into reels and rows.
Across these reels and rows run pay-lines. Pay-lines are the lines along which sets of symbols are counted.
It is also possible that games will deliver winning sets of symbols in clusters or groups.
How Do I understand this game?
If you want to read a slot game you need to know what to read. The first place to go is the pay table. This is usually accessed by clicking on a question mark or information "I" button.
This will bring up the pay table and usually the game rules.
The pay table will describe the symbols on the reels and tell you what you will be paid should you land each set of symbols. It ought to tell you what the bonus rounds are too.
What are special symbols?
Special symbols in slots are usually restricted to two things: scatters and wilds.
Scatters are symbols that award a combination wherever they are on the reels. Scatters are very commonly used as triggers for prize games – though they may also have a monetary value in their own right.
Wilds are a hang-over from the age of card games, and they become the symbol that would deliver the biggest win in each situation they appear in.
Wilds may come with further special characteristics, including, but not limited to: super-sized symbols that fill up multiple spaces, expanding wilds that fill up a full reel, moving wilds that go across the reels in various ways.
Scatters may offer prizes and may offer jackpot prizes.
What are the bonus rounds?
Almost every slot has a bonus round or two.
These may come in the "base game", the original spin of the reels, or as a stand-alone 2nd spin or game.
Bonuses include:
Free Spins – free spins are the favourite bonus round, and they do what they say. They come in a huge variety of styles and types that are worth an article in their own right.
Respins – Respins are a single second spin of the reels that usually follows a win. They often lock in place the winning symbols, and they usually continue until the wins stop.
Nudges – Nudges are a style of respin that may be found in classic slots. They allow players to move the reels one or more spaces up or down in search of a better result.
Gambles – Another favourite of classic games is a Win gamble, usually a binary choice, that offers a double-or-quits bet on wins.
Prize pick games – These offer the player a chance to win a special prize by asking them to pick from a number of objects or items.
Skill games – Occasionally you will get the chance to use your skills (usually simple hand-eye coordination, sadly, we're yet to come up against a writing competition) to complete a task for which you will be rewarded.
How do I know the likelihood of winning a slot?
You should also be able to gain a little bit of information about your chances of winning from the pay table or the game blurb.
They should tell you the game's RTP, or theoretical return to player (turn it around to get the "house edge), which is how much of the money bet on a game (over the game's entire life) ought to be returned to players. You'll notice that this always means that the site gets a profit.
Another figure you can check is the volatility or variability, which is usually rated as low, medium or high (but may be on a sliding scale of numbers). Low volatility games pay out smaller prizes but pay out more often.
This information may be related to a "hit rate" that will tell you the percentage of spins that result in a win or how many winless spins you ought to expect between wins.
None of these figures are particularly precise measures of how your experience with a game will go, but they are broad statistical measures that you can use to make some sort of comparison between games. Make use of them but know their limitations.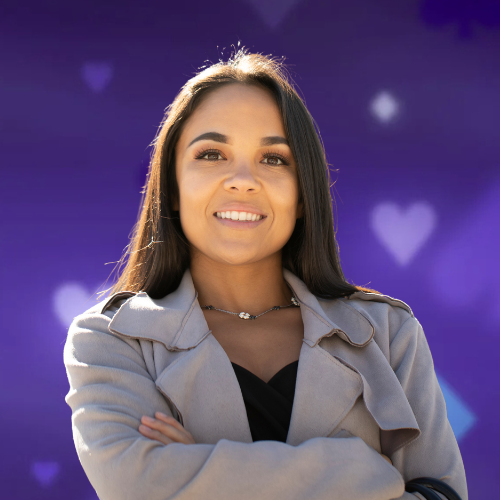 Rachel Pine
Slots Expert
Rachel Pine is our slots expert who has worked in the online gambling industry for 10+ years. Over the course of her career, Rachel has reviewed more than 3,000 slots.