Would you like to play every new slot game that comes onto the UK market? Perhaps you would, we don't recommend it ourselves, and you'll never do it! We do this for a living and keeping up with new slots is a full-time job. So how do you pick what you like and find good games that you're going to enjoy?
We're here to tell you how to use slot themes to shortcut hours of browsing and find games you like.
What's a theme?
We tend to think of themes as the look and feel of a game.
And before we get to themes we also have another way of classifying slots that overlaps with and complements themes. That is slot types.
Slot types, in our worldview, is a broader category and is more than just the look of a game and is more defined by how the game works.
Many slot companies have two types of slot: classic slots and video slots.
All slots these days are video slots, so classic slots are video slots that mimic classic slots.
Nothing in this article, concerning a huge, diverse industry, can be overly definitive, but in broad terms, classic slots tend to look like cabinet games. They very often have just three reels. They very often use the classic retro symbols of slot games: fruits, bells, bars, number 7s.
This bifurcation is a good place to start when you're browsing new games: do you like simpler games? If so, you might enjoy playing so-called classic slots.
Is it all about the money?
There is another common divide in the slots world, and that is game-play.
"Jackpot games" generally means games that have a progressive jackpot. Progressive jackpots are linked series of games that are able to offer much bigger cash prizes by taking tiny slices of each wager on a large number of linked games to fund a prize pit that can deliver prizes that really are life-changing.
Jackpot games usually pay out smaller prizes or pay out less often in their base game. They may pay out to a timetable so it's worth looking "must drop prize" games in your favourite online casino site.
Look and feel
So now we get to themes.
Theming is the look and feel of a game, usually expressed in its name, graphics, sound and so on. Games can be themed independent of their type, and their gameplay.
Themes are important to players.
We're big slots fans, but the truth is that the broad categories of gameplay and type we've outlined above are the major splits in slot catalogues. The vast majority of video slots, for example, deliver a very similar experience with a five by three grid of symbols, wilds, and free spins as the main bonus round.
Atmosphere and feel are a big reason why we play slot games. And you're perfectly entitled to find the sort of games that you like and to look for them. It's a great way to navigate the slots world.
Here are what we think the top 10 slot themes (in no particular order) are in the UK market: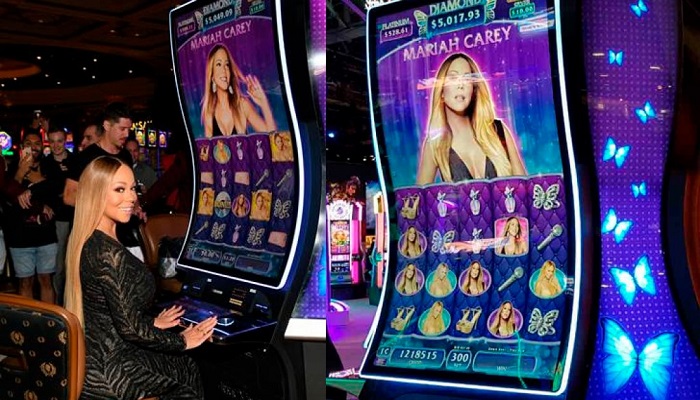 Ancient Civilisations
Maybe slots players are all frustrated archaeologists. They certainly love to dig into the past. This is a big category with lots of sub-categories, including Indiana Jones-like games like the Rich Wilde series, and military games like Centurion.
East Asian games
The world is shrinking and now has two power centres, the US in the West, and China in the East, and Chinese re-emergence on the world stage has had massive, unpredictable cultural impacts, including a huge boost in East Asian-themed slot games, and games that are less offensively stereotypical, like Dragon's Luck, Tsai Tshen's Gift, and Clash of the Beasts.
Steam Punk
If you like games with character-rich storylines and sophisticated gameplay then you might want to take a look at the Steam Punk genre. These games often have very clever graphics, and titles like Cazino Cosmos, Kingdom's Rise: Scorching Clouds, and the more obvious Steamtower, make the most of retro-futuristic aesthetics.
Norse and Nordic Culture
You don't have to spend long reading slot reviews before you click that Sweden is one of the most important territories in the slots world. They produce all sorts of games in Sweden of course, but there's a rich vein of Nordic mythology and culture, particularly in the games of Yggdrasil, a company named after a Viking legend.
Space and Sci-Fi
The essential unreality of virtual video slots means that a space backdrop is an excellent starting point. Starburst is something of a classic slot in gameplay, but it's also an archetypal sci-fi game, with a psychedelic backdrop and dancey soundtrack. You can play this game as a free spins game in loads of sites, and if you like it there are loads more sci-fi games to try.
Sports games
Young me are a prime market for slots games, and if you take a simplistic and reductionist idea of what young men like (sports, girls, adventure) then you'll cover a good deal of the slots market. Sports, with football and horseracing, the UK's top gambling sport at the top, with Playtech's signature jockey series titles like Frankie Dettori's Magic Sevens riding high right now.
Myths, legends and fairy tales
Straddling a number of genres, including Norse and Ancient Civilisation segments, are a huge set of games that use legendary tales as their base. Goldilocks and the Wild Bears by Quickspin is at the cutesy end of this market, Wild Wishes, based on Aladdin, is cartoony, and the huge Age of the Gods series takes the epic approach.
Irish Games
Every time we review Irish themed games we make a little apology for our dislike of them! It's all a matter of taste, and judging by the massive number of Irish-themed games we're in the minority. Irish games tend to be big prize games, they tend to have a simple gameplay, bright colours and lots of leprechauns! The Rainbow Riches series are the biggest hits in this genre.
The American West
We've taken two styles here, "Wild West" games and western wildlife and landscape games, to create our own take on this genre, that can take in gun fighting and crime capers like I am the Law or classic American western landscapes like Wolf Gold.
Tie-ins
To complete our 10 we've added a broad category that collects all games that tie-in to other cultural properties, most obviously movies (like Terminator), TV series (e.g. Narcos) or video games like Tomb Raider. You'll find a lot of genuinely licensed tie-ins and a lot of stuff that is far enough removed to get around copyright laws! Either way, enjoy your games.
Looking for more games? Check out our list of online UK casino games here!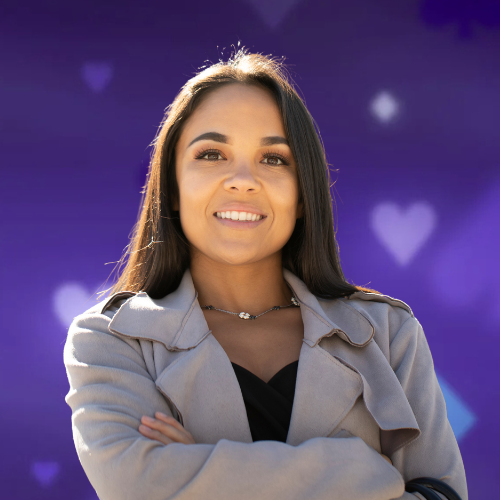 Rachel Pine
Slots Expert
Rachel Pine is our slots expert who has worked in the online gambling industry for 10+ years. Over the course of her career, Rachel has reviewed more than 3,000 slots.