Do you want to win at slots? Of course, you do. No matter how much you enjoy playing them prizes add spice to your online slots sessions. But is there anything you can do to improve your chances of winning those prizes.
Yes. There is. However, the differences you can make are probably fairly marginal, and there is no One Simple Trick that is going to trump the random number generator and bring a line of symbols into view for you.
Accepting that and playing for fun is the first step towards safer gambling, but let's look at 10 things that can be of use to you.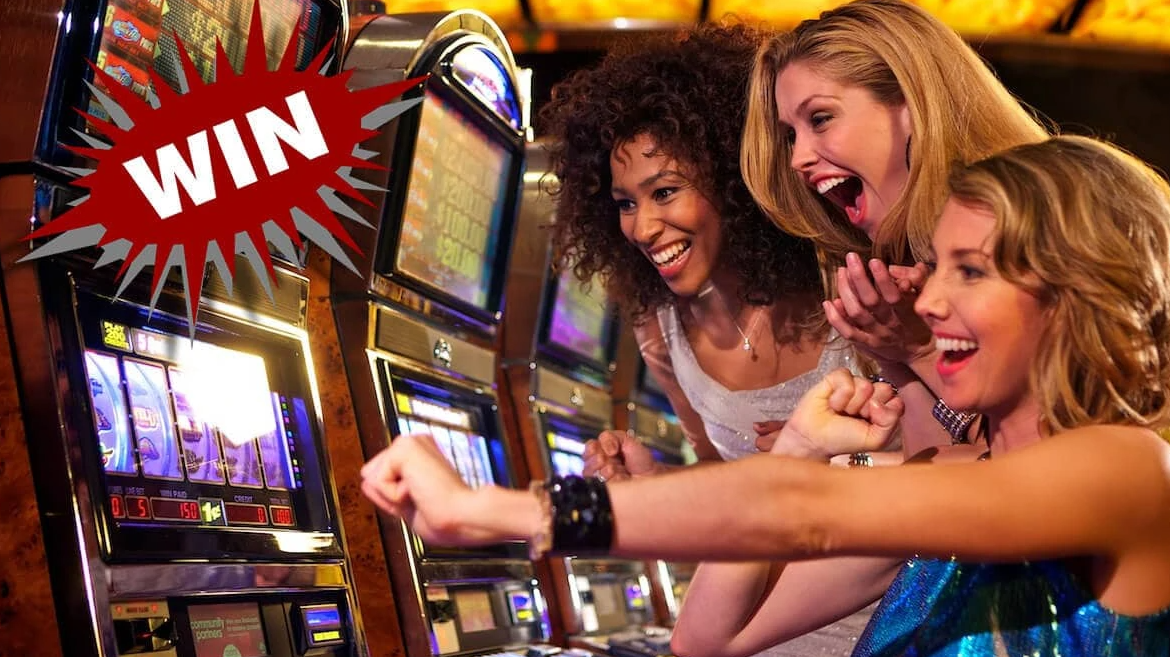 1 – RTP
If you read slots reviews you'll see them referring to this figure. The RTP is the theoretical return to player and it is the best measure we have of how a slot game is going to perform. At the moment, most slot games have an RTP of around 96%. That means that in a huge number of simulated spins (that assume certain behaviours from players) the game returns that percentage of wagers to players.
Check RTP numbers on the games you play and pick games with higher numbers and you'll have a slightly better chance of a better return on your bets.
2 – Moving goalposts
RTP is changing. Many new slots have an RTP range. The range is set by the slot developer and it allows the casino site that hosts the game to set their own range. Shop around for a site that sets its ranges higher and again you'll make a small difference to your probable returns.
3 – Volatility
Volatile slots are likely to make you wait longer for a win. But the win is likely to be bigger. This measure is less precise than RTP – which itself isn't very precise – but it gives you some idea of what sort of experience to expect. An enjoyable gaming experience is likely to keep your gambling more under control. So, if you want to experience regular small wins then look for low volatility games.
4 – Hit rate
Hit rates are also featured in reviews and on game stats. This figure is expressed as a percentage or fraction and tells you how often you should expect to see a win: for example, 1 in every 20 spins, gives you a hit frequency of 1/20 or 5%. Preparing for the experience you're actually going to get will improve your returns.
5 – Paying for other prizes
Big jackpots are very tempting. That's why they're there. However, it is extremely unlikely that you will win one. It's not impossible, and perhaps that's something you want to risk, but you should know that some jackpots cost you even if you don't win. Progressive jackpots take a small slice of every bet and put it into the prize pool. If you play a progressive slot game you are paying this "tax" and you will get a lower RTP as a result of it. Factor this in.
6 – Competing at the right level
You may also be able to alter your RTP by betting higher stakes. This isn't a very common feature but it's one to check for. This should immediately set your alarm bells ringing because betting large amounts of money is riskier. Factor that into your decision making, and keep bets affordable (only ever bet what you can afford to lose), but it's a variable you should be aware of.
7 – Ready to drop
Relatively recently casino sites have been offering guaranteed pay-out games. These are games that pay out to a timeline. These games come with health warnings: they are usually progressives so you might lose it, but the fact that a jackpot is due to fall within the next hour does give you a tiny advantage in probability terms. Don't sacrifice other factors for this but it's something to consider.
8 – Strategies are jokes
Here we are giving you lots of tips, but the truth is that most play and betting strategies are a waste of time and that anyone who tries to sell you a "winning secret" is almost certainly looking to rip you off. Don't waste your time on these things and instead use good research on games and controlling the factors that you can control to give you a better value experience.
9 – Healthier is better
There's no hiding it: gambling can become a problem for some people. A problem playing slot machines wouldn't be too much of an issue unless money was involved, and players who do end up with addiction issues usually manifest them with catastrophic financial damage. Playing healthily is the best way to play without excessive losses, and maybe a few wins, so add safe gambling to your research list.
10 – Rules and regulations
Play legally and honestly. Know what you're doing within the game and within the site you're using. If you're playing using a bonus make sure you know all the limits that are put on it – you might find there's a cap on your winnings and that certain playstyles are ruled out. Of course, breaking rules on signing up or proving your identity could cost you all of your money. Play fair.
You cannot defeat luck: and you might get good luck and get a big win. But the best way to enjoy slots and make the most of your experience is to understand them. Knowledge is always power, so knowing how to "read" a slot is really part of your due diligence: there's a lot of marketing aimed at slot players and almost all of it is designed to make you spend more and to lose more. Make decisions based on what is good for you. We see a lot of reviews and information sites that are full of misleading information about games and how often they pay out and how you're bound to win big on them. None of what we're telling you here is very complex or technical, and it's not mystical either – use your brain and you'll win more and lose less.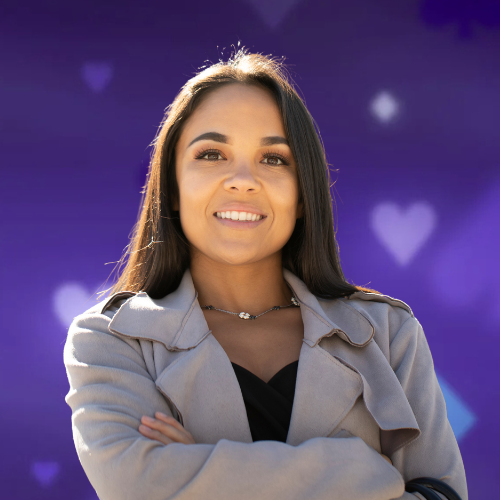 Rachel Pine
Slots Expert
Rachel Pine is our slots expert who has worked in the online gambling industry for 10+ years. Over the course of her career, Rachel has reviewed more than 3,000 slots.